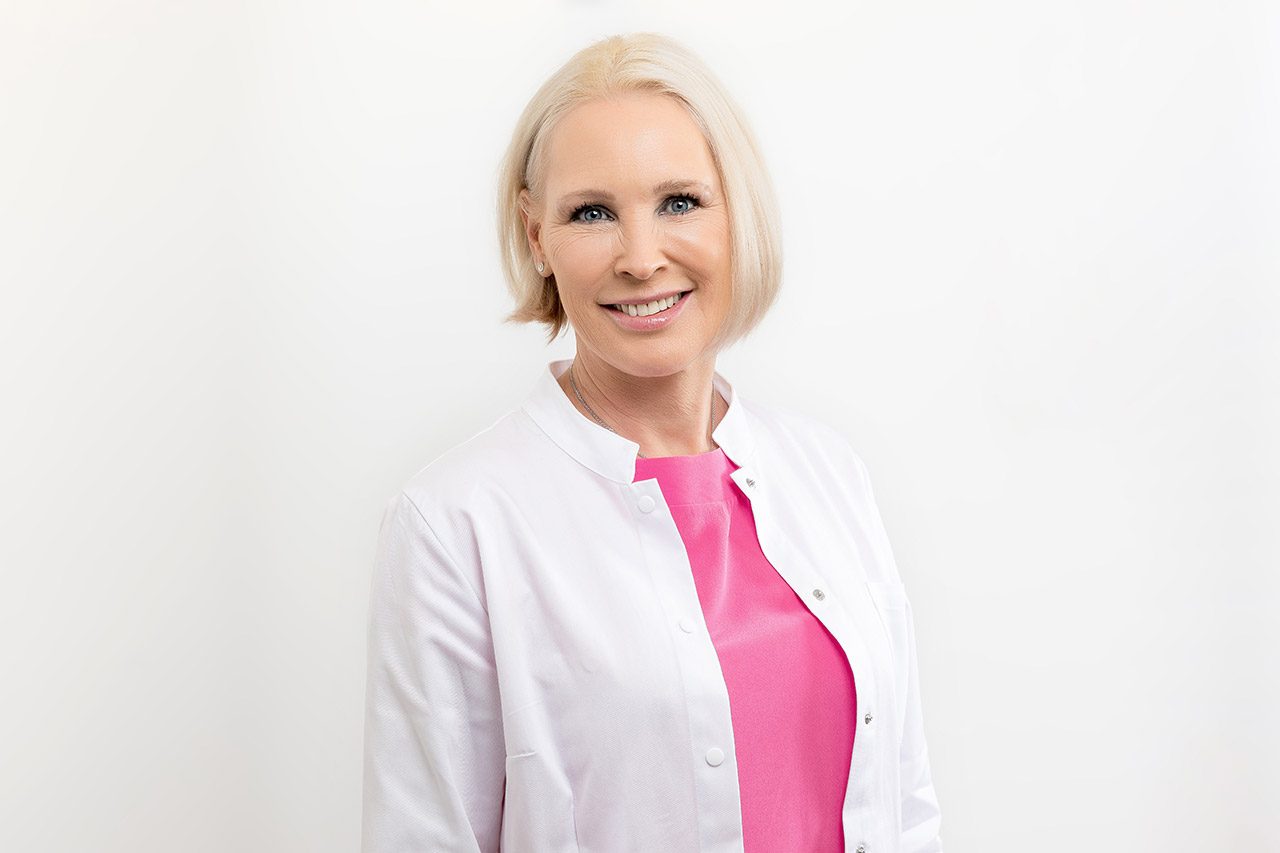 Dr. med. Cordula Ahnhudt-Franke
Consultant Dermatologist
PhD, Charité Dermatology Clinic, Berlin
Specialist area: Aesthetic dermatology and laser medicine
Dr. med. Cora Christ
Consultant Dermatologist
Eva Galova Feckova
What I enjoy most at the mySkin clinic is the opportunity to work with people from all over the world. My passion is learning foreign languages. After work, there is nothing better than putting on my running shoes and running far, far away….
Languages: Spanish, English, German, Polish, Russian and Slovakian
Shireen Vanessa Seedat
My gregarious, energetic personality thrives when working with people. I enjoy connecting with our clients and my teammates. I appreciate a good working atmosphere and love to share my positive attitude with others. After work, I enjoy spending time with my family.
Languages: German, English, Spanish
Our registered nurse / medical assistent
Sandra Obidzinska
Working at the mySkin clinic fills me with my love for aesthetics and beauty. I seek harmony and balance in every aspect of life and work. All the amazing stories I hear from my clients at the clinic inspire me to create art in my spare time.
Languages: English, Spanish, Polish
Dyana Ladiciccio
It makes me happy to see how satisfied our patients are after a treatment at MySkin. Ever since I was a child I have loved taking care of my loved ones. Today as a Medical Assistent I make sure our patients feel comfortable and safe during treatments. After work I enjoy spending time with my family and friends and as a good Italian I love cooking.
Languages: German, Italian, English, Spanish
Lilian Rodriguez Lapinell
I am very happy to work at myskin. Every day I have a lot of fun organising in the background and creating the basis for good quality for our patients. I am the myskin fire brigade and help everyone to do their jobs. My family gives me a lot of energy and we enjoy our time together.
Nilda Galarzo
Prof. Dr. Boris Todoroff
Plastic, Aesthetic and Reconstructive Surgeon